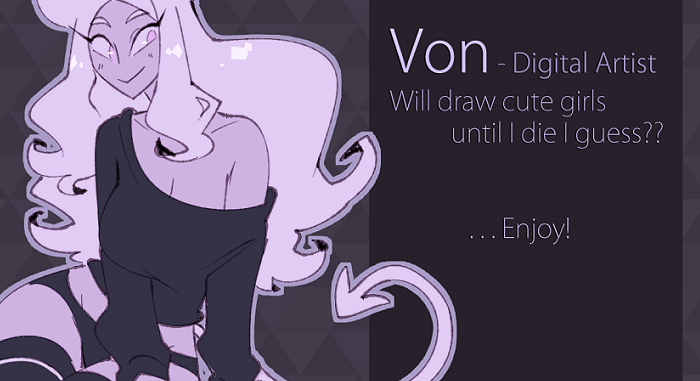 Hi!! My names Von and I have no clue how to use this website!! 
But I thought it'd be a good idea to make one! 
I draw as a hobby and it's usually cute monster girls, so if you enjoy that kinda content you're in the right place! ❤
You can also find my art on Twitter & Tumblr! 
(may possibly be 18+ sometimes??)